Remembrance 11.11.2022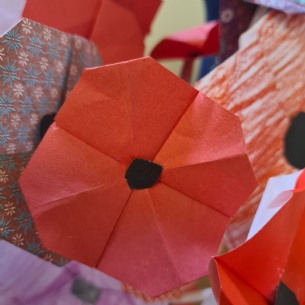 Today, as a school we came together to remember the service and sacrifice of all those that have defended our freedoms and protected our way of life.
We remember the Armed Forces, and their families, from Britain and the Commonwealth, the vital role played by the emergency services and those who have lost their lives as a result of conflict or terrorism.
We thank the children for their exemplary behaviour during the national 2 minutes silence.
During the week the children have covered the topic in assembly, made poppies and had time to reflect and talk to their class teachers.
We have also had the honour of being the custodians of the Ermington village War Memorial. Children from Years 4,5 and 6 have been going up over lunch with Mrs Starkie-Pell and Mrs Bradshaw to make sure it is kept looking neat and tidy.