Breaking News! - Year 5 & 6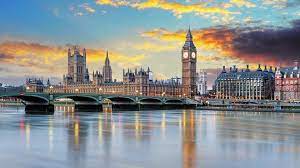 Breaking news!
We are very excited to announce that we have been able to secure a trip for our Year 5 and 6 classes to visit the Houses of Parliament. Our children will be able to take part in a tour, workshops and see first-hand how our democratic and political system works.
British Values form an integral part of our ethos and journey through Ermington Primary School. We encourage children to develop their own voice, reasoning and thinking. We use the democratic process throughout our school life. Our children vote on things such as our House Captains, School Council and our class books.
We feel that this is a fantastic opportunity for our children to get immersed in the wider picture of politics and democracy.
The trip will take place in January 2024. We have been able to secure a subsidy for this trip to enable us to keep the cost to you at a minimum – we will advise you of full details at the earliest opportunity.